Freight & Logistics Solutions that make your business better



At InTek, we combine our industry expertise, leading-edge technology, and partnerships to provide market-leading intermodal, cross-border and numerous additional long-term freight capacity and logistics solutions that enhance your customer experience, control costs, and allow you to focus on running your business.
The shipping and logistics industry is crowded and complex. Without a strategic partner, businesses are left:
Endlessly chasing short-term solutions
Navigating supply chain shortages and constant market fluctuations
Viewing logistics and shipping as a cost center, rather than an opportunity or investment
Feeling frustrated and fatigued by internal pressures
Logistics and freight should help your business gain a competitive edge, not jeopardize your customer experience. With certified freight and logistics solutions via intermodal, truckload and LTL capacity, plus customized freight management programs, we're more than a freight broker - we're here to solve your shipping problems.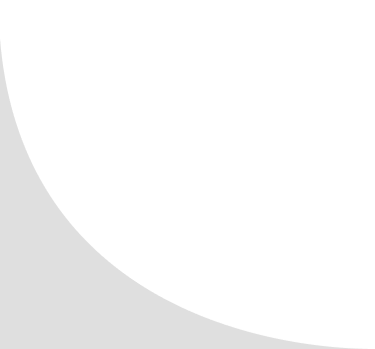 "InTek's service commitment is second to none. As a result, InTek is the first non-asset provider to ever receive the carrier of the year award from Guitar Center."
- Matt Sessoms
Transportation Manager, Guitar Center
"When I look at [our previous] 3PL services compared to now, much better value, follow up, service, transparency. We made the right decision."
- Jeff Russett
Director of Transportation, Paperworks Industries

Make InTek Your Strategic Partner
Intermodal Services and Logistics
Reduce supply chain worries by maximizing capacity and minimizing costs. As a freight company who is a leader in the door-to-door intermodal market, we offer 53' domestic and 40' small box intermodal solutions through our direct connections to all Class I Railroads to help you optimize your freight capacity.
Truckload, LTL, & Expedited Capacity
We work with thousands of our contracted motor carriers and the latest freight technology to deliver your shipment on-time and within budget. Our operations managers are available 24/7 and dedicated to ensuring transparency to every step in the shipment process, whether it's a freight and logistics trucking solution or expedited logistics and freight.
Get to Know InTek Freight & Logistics
Watch our video to learn about how InTek can provide freight capacity when other 3PL companies cannot, through:
Market leading intermodal and cross border freight provider
Dedicated, account managers that are on-call 24/7
Extensive industry experience as both business owners and shippers
Prioritizing service and long-term relationships
Leading technology including cloud SaaS transportation management

Ready to empower your business with innovative shipping solutions?
Request a Quote
Share information about your business to help us assemble your customized logistics solution. You'll be introduced to one of our experts to start the conversation on how we can help.
Review Your Proposal
Let's get your customized logistics solution on the road. After we get to know your shipping needs, we'll offer options and work with you to determine the right one for your business.
Rely on InTek
Sleep soundly, knowing an experienced operations professional, backed by a team of industry experts, is focused on your long-term success and always available to address any issues. And we don't stop there. We proactively reach out to troubleshoot and improve your shipping service, so you never have to wonder or worry.
Get insights and tips on intermodal logistics & supply chain solutions
Intermodal Transportation is a reliable, efficient way for shipping freight. Yet for a number of reasons, its potential to improve logistics service has been heavily undervalued. With this free eBook, compare intermodal to truckload, see some benefits of intermodal, find out how to get started with your freight shipping company of choice and more.


Connect with Us
Take a moment to outline your business's unique needs, and we'll work with you on a customized solution.